I am sprawled in the super comfortable seats of the Lodgy with the back reclined to the max, like a sleeper seat. There is enough legroom that I can stretch my 5'10" frame almost straight while lying down. It is raining hard outside and there is the melodious pitter-patter of rain falling on metal. The vipers are fighting valiantly to keep the windshield clean, but the rest of the windows are covered by a sheet of water, making for a very diffused lighting inside the car. I have my Fiio connected to the Lodgy's fancy-looking audio system and Arijit Singh's soulful voice is sounding oh-so-good. No one in the car is talking, everyone probably lost in their thoughts or immersed in the music. It is as if we are insulated from everything else in the world, just the 4 of us, in Renault's spacious new Lodgy.
We are driving on the dreamy NH17 in Goa, from Lalit Resort, Canacona to The Leela Kempinski, Cavelossim (our base of operations). Manjulika (@manjulika5) is at the wheel, and she is driving slowly, in a very relaxed way. Goa in monsoons is a carpet of green and the NH17 is taking us through some beautiful ghat sections, where everything apart from the road is heavily forested, accentuating the feeling of being disconnected from the wider world. Usually I am the guy hogging most of the driving, but today I was discovering how pleasurable it can be to be driven though such beautiful roads. Sitting in the front is Rekha (@RekhaKakkar) taking photos through the rain and lying alongside is Jim (@JimmieLuthra) who like me, is content to lie back and enjoy the drive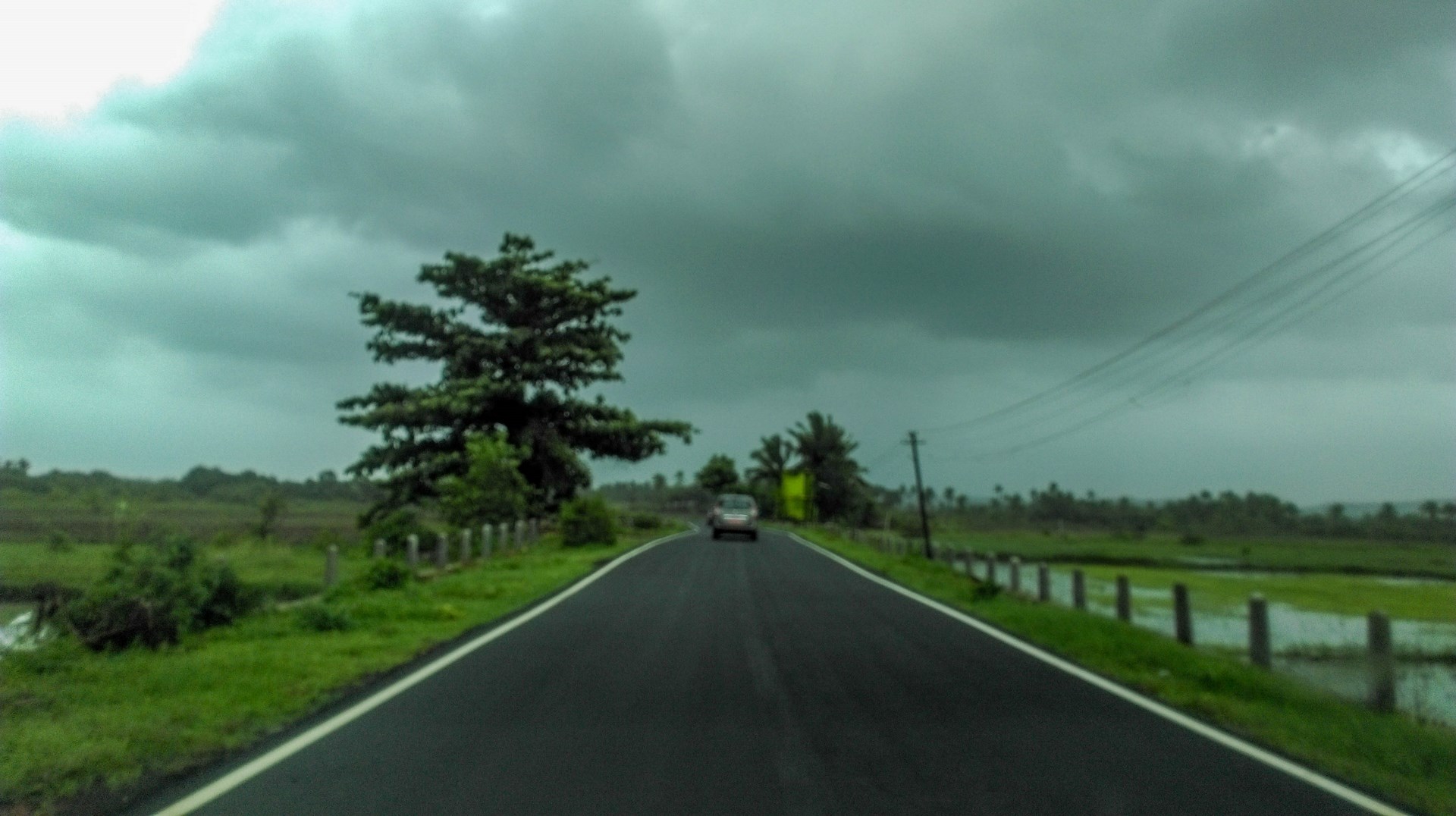 We are part of #LiveLodgycal drive, an event organized by Renault and Blogadda. We 4, along with 36 other bloggers from all over the country converged on Goa this weekend to drive and experience the new Renault Lodgy, Renault's first MPV (Multi Purpose Vehicle). The event was being organized by Blogadda, led by Harish and his team. My last experience with Blogadda and Harish on the Tata Bolt drive was so great, that I did not blink an eyelid before securing the Friday off.
All flights converged onto Goa's new Dabholim Airport on Friday afternoon, with some flights (like ours from Bombay) upto 2 hours late. However, it did not inconvenience anyone as Friday was just the introductions day – people checked into their rooms, discovered the sprawling Leela Kempinski resort and got friendly with their roommates. Harish's algorithm to assign roommates was topnotch as my roommate turned out to be Arun Prabhudesai (@8ap, the guy behind www.trak.in). Amazing guy with almost 15 years of blogging behind him (he is a professional tech blogger), but more importantly, very clear about priorities in life (when in Goa, do daaru :D)
(beautiful Leela Kempinski, Goa)
I also hooked up with another great guy – Atul Sabnis (@atulsabnis), whom I caught up with on the bus from the airport to the resort. There was an official round of introductions hosted by RJ Archana (Kasa Kai Mumbai fame) who was absolutely amazing ! I don't think I have personally met anyone else with more spontaneous ability of thinking up stuff on the spot – completely extempore! She kept the whole session very lively and engaging with weird questions, dancing requests and good natured fun.
The introductions were followed by a presentation on the Renault Lodgy by Maneesh, their digital marketing head. He talked about the legacy of the 117 year old Renault brand as well as being the creator of the first ever MPV – the Renault Espace. And how the Lodgy is the first MPV in India (not quite sure how to classify Ertiga and Mobilio then).
The evening culminated with a small treasure hunt to work up our appetites (sadly no one got all the clues) and then a lavish dinner buffet. Arun, Atul and Jim decided to celebrate in a more "Goan" way 🙂 in our rooms till 2 in the morning. The weather for all three days remained marvellous with overcast skies and small bouts of rain.
Saturday morning, it was time to attack the breakfast buffet spread (the best thing about staying in 5 stars is the breakfast spread, isn't it ?). After stuffing ourselves completely, we lined up for the drive. The non stop rains delayed the launch as there was a photoshoot to be done before that. However, with the drizzle not showing signs of abating, we started off an hour late around 10.30 am. The destination was The Lalit Resort in Canacona, about 50km away. But with Goan roads, the trip extended to almost 2 hours.
We were in a white Renault Lodgy 85ps RxZ (topline trim), car number 2. Rekha took the first stint, and the rest were engaged in fun games on twitter – spot a pink umbrella, yellow house, red car, water buffalo etc – take a pic and tweet it. The cellular network coverage was spotty though, so not too many pics till we reached The Lalit. We also took a wrong turn and deviated off the marked road, but Google Maps came to the rescue as usual and we quickly found ourselves back on NH17. I drove for the second stint – the seating position was nice and high, the steering wheel car-sized and good all around visibility.
The top of the line RxZ trim had rear parking cameras, touchscreen entertainment system with built-in navigation and other bells and whistles. I was carrying my Fiio X3 and an aux audio cable (from experience on the Tata Bolt drive) and soon we were humming along to some great music. The Blogadda folks had thoughtfully packed some coke cans (coke zero, btw – they are health conscious) which were opened midway. The Lodgy drives very much like a car, there is no feeling that there is a big bulk travelling, esp on the ghat roads when I ripped it a little to exploit overtaking capabilities. It was a brand new car, so brakes were biting for the first 10-15 min. But by the end of the drive, they had become smooth like regular brakes.
The Lalit Golf Resort, in Canacona, is another luxurious beach property with a 9 hole golf course. We lined up the cars there and hopped in to the beach first. With the wild frothy seas, strong winds and dark overcast sky, the setting was very dramatic. Bloggers of course, jumped right to it, taking photos or just having fun. However it all lasted just 20 min before the heavens opened up and all of us were running helter skelter for the parked Lodgys. Lunch was really great in Lalit (The Leela food was a bit too subtle, the Lalit was all flavour).
(beautiful Lalit Resort, Goa)
After the mandatory individual video bytes about the car, we hopped into the Lodgys for our return drive before a massive spell of rain began. Rekha again took the first stint but handed over to Manjulika soon. Manjulika is not a regular driver, so her first couple of km were a little hesitant. But soon she grew comfortable and we encouraged her to drive on. Very close to the end, I took over the driving duties. We were in a 110ps RxL (mid range version) this time, but boy , was there a difference between the 85 and the 110ps versions! Seeing an empty stretch and stuck behind a slower Lodgy, I floored it and the acceleration was astonishing. It is one hell of a fun motor and if you are considering a Lodgy and enjoy your driving, do not even consider the 85, it is pedestrian in comparison
Back at the hotel, rejuvenated from the drive, we headed down to the Cavelossim beach (did not get a chance on Friday) and watched the sun go down. The elements were as dramatic as in the afternoon, but now there was the addition of the dying sun. Difficult to narrate how wonderful it felt to sit on that beach (till rain drove us away again)
Saturday evening was a panel discussion among the more successful bloggers among us about a range of topics – getting published, monetizing, affiliate marketing etc. And after that it party time with Goan band "Forefront" playing and an open bar. Amazing band, esp the lead vocals, and soon it had bloggers abandoning all inhibitions and jiving. After a while, one of the bloggers – Neha (@PWNeha) – took over the vocals and belted out some amazing numbers. That set the crowd on fire and pretty much everyone in the room was on the dance floor (yes there was 'nagin dance' too at the end :D).
Our personal afterparty carried on in mine and Prabhu's room till around 3 am, when everyone dropped off with exhaustion.
Sunday morning was lazy as it should be. Get up late, have breakfast and then check out by 11. After saying goodbyes to new found friends, everyone headed to the airport. Only to discover that all flights were again delayed a couple of hours 🙂
But that's Goa I guess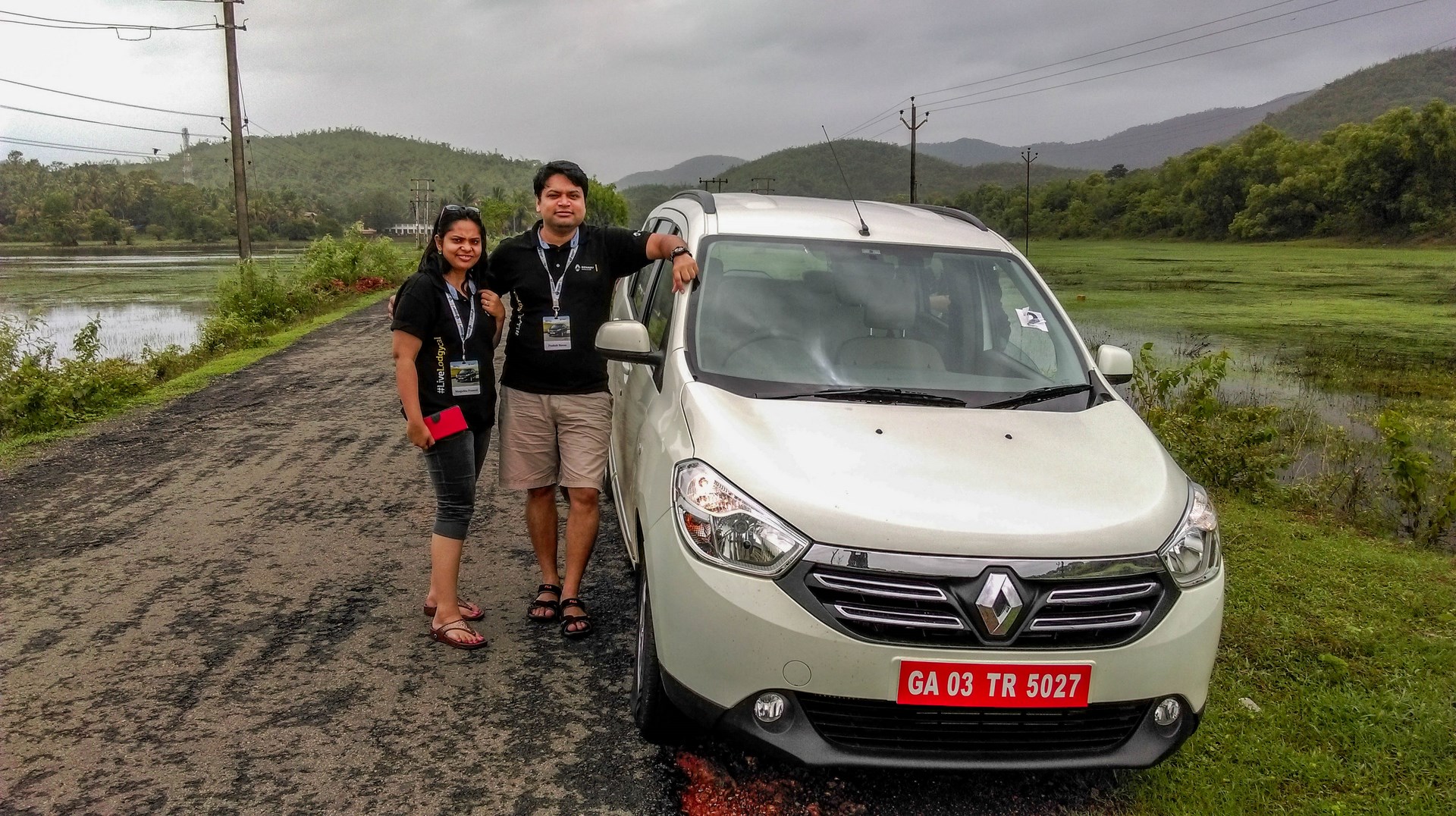 It was an amazing weekend with a great set of people, at a super luxurious location in very beautiful weather. Would never have gotten a chance met these brilliant creative people otherwise (just search for #LiveLodgycal on twitter to see the creativity in the photos). They are from different fields, different ages yet all united in blogging. They have also encouraged me to be a little more serious about my blog. Big thanks to the whole team at Blogadda (Harish, Ankita Vadhel, Ankita Banerjee, Shilpi etc) and Renault for this wonderful weekend. Looking out for some more trips with you guys
Disclaimer : I was a part of the #LiveLodgycal Drive by BlogAdda.com in association with Renault India.