We travelled to Turkey in 2011, much before we started this blog. As a country, Turkey is spectacular! A true melting pot of the East and West, Turkey is recently being credited as the cradle of human civilization (Göbekli Tepe – supposedly the site where organized religion started – as well as first cultivation of wild wheat). Turkey as a country has something for everyone – the Meditteranean for the beach bums, thousands of archaelogical sites for the history buffs, charming city life in Istanbul, natural wonders like Cappadocia ….
Today we are looking at Pammukale, which is a natural wonder without a peer
Pammukale
Situated in central Turkey near the town of Denizli, Pammukale in Turkish means "cotton castles". The terrace like formations are formed from carbonate deposits from the thermal spring waters. The hot springs are famous for their medicinal properties and people have been bathing in them for thousands of years. It is a UNESCO World Heritage Site
The entire hill is made of carbonates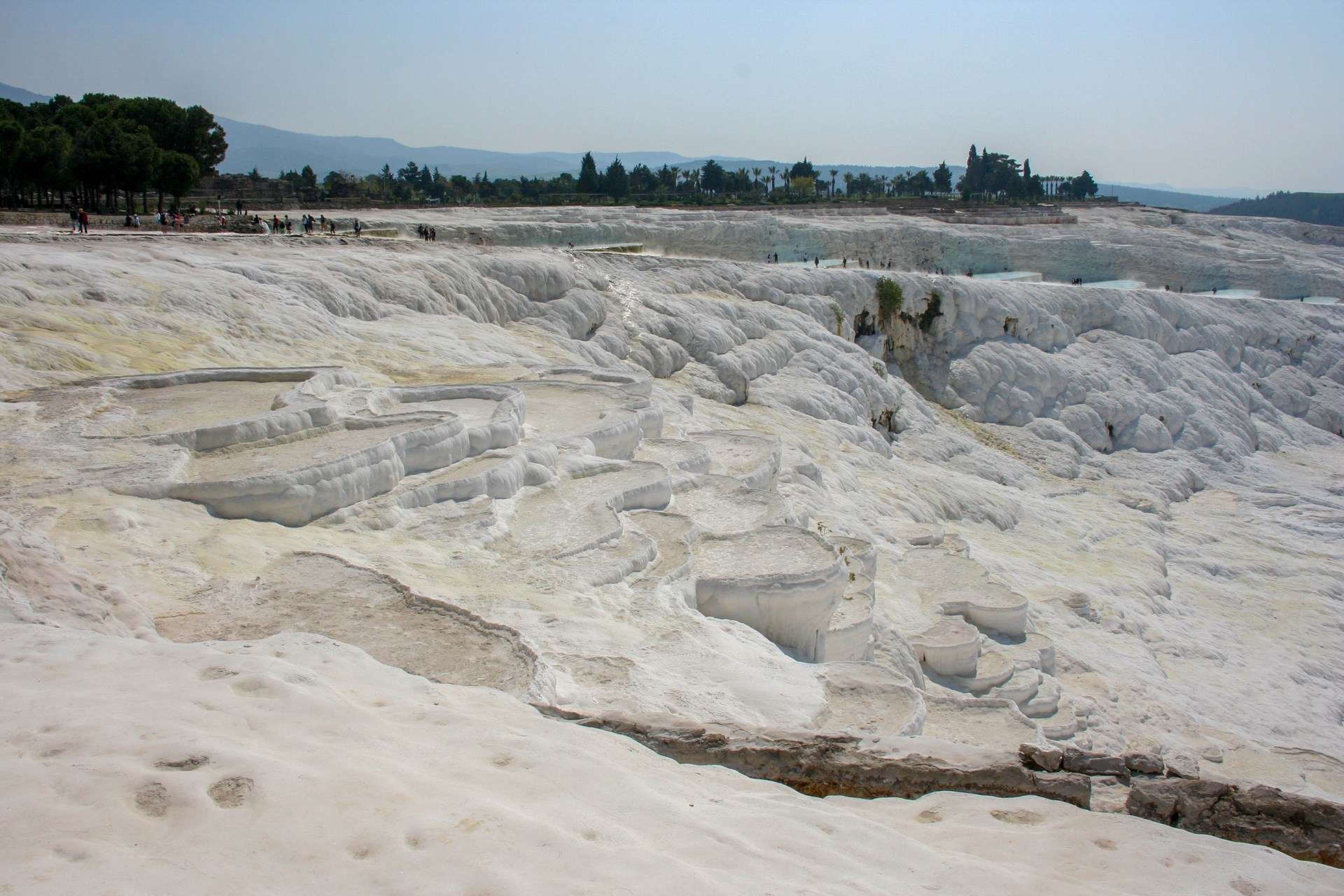 The water flows from one pool to the other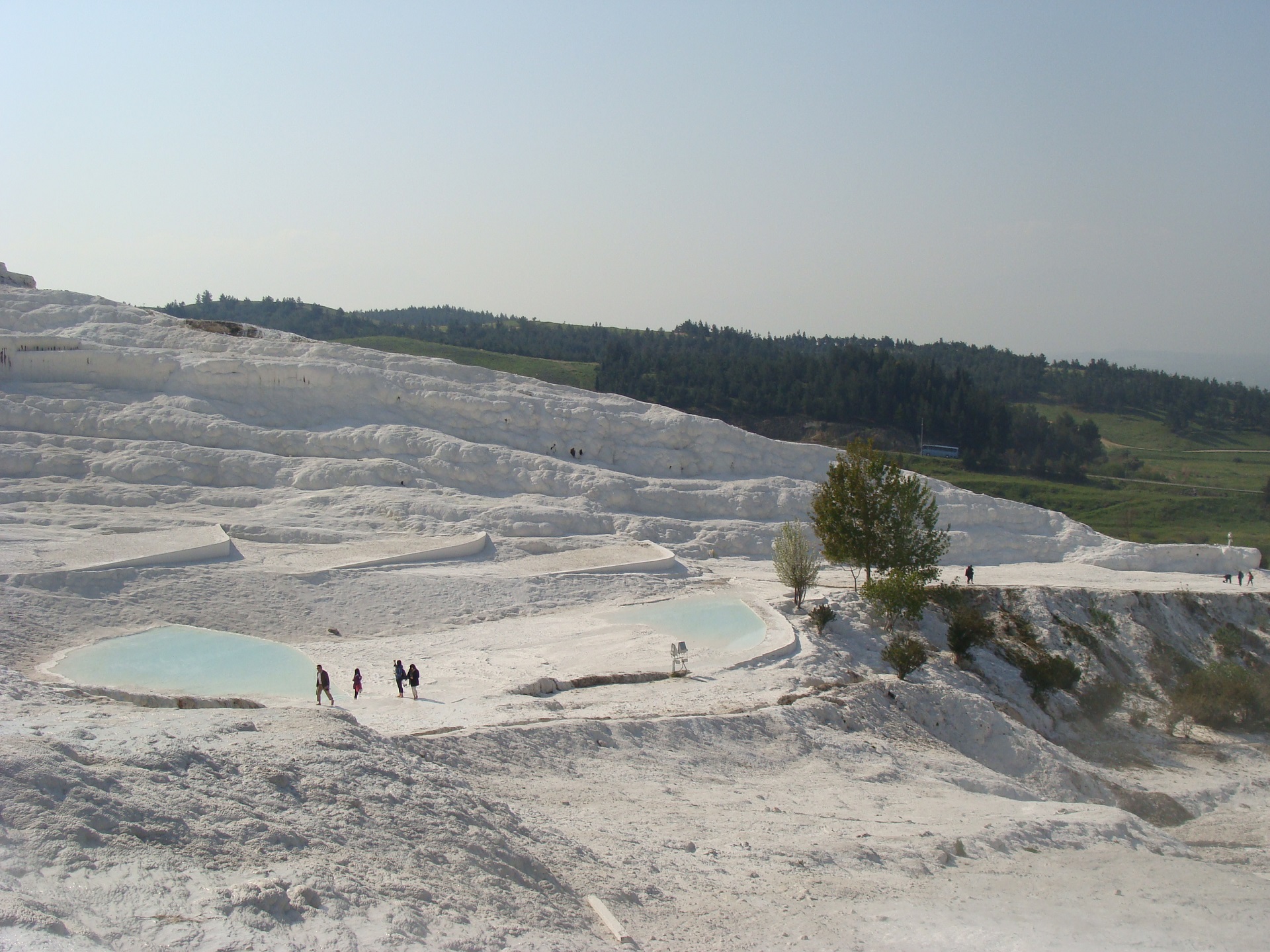 It makes a superb backdrop for photos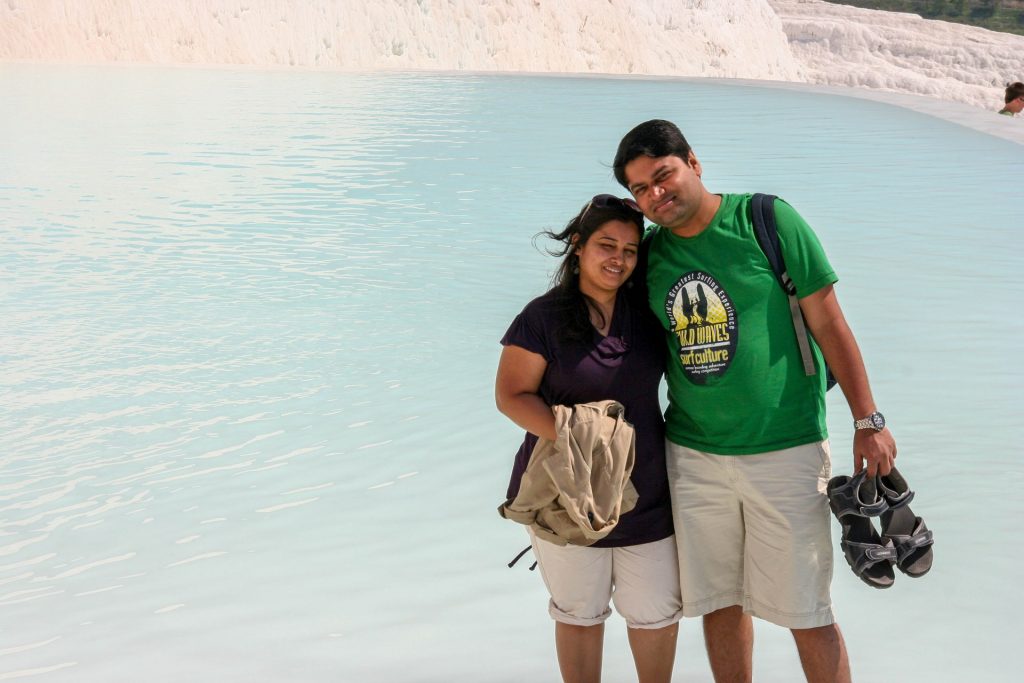 At the top of the hill, there is a cafe/restaurant with a giant swimming pool in the middle which is fed by the spring waters. Lots of tourists take a dip here, much like Romans and Greeks used to do. The pool has a natural shape rather than geometrical, and has lot of fake Greek/Roman stone columns and busts submerged, to give it a historical feel
Heirapolis
The Greco-Roman city of Heiropolis was a spa city formed around the thermal springs. People came here to get cured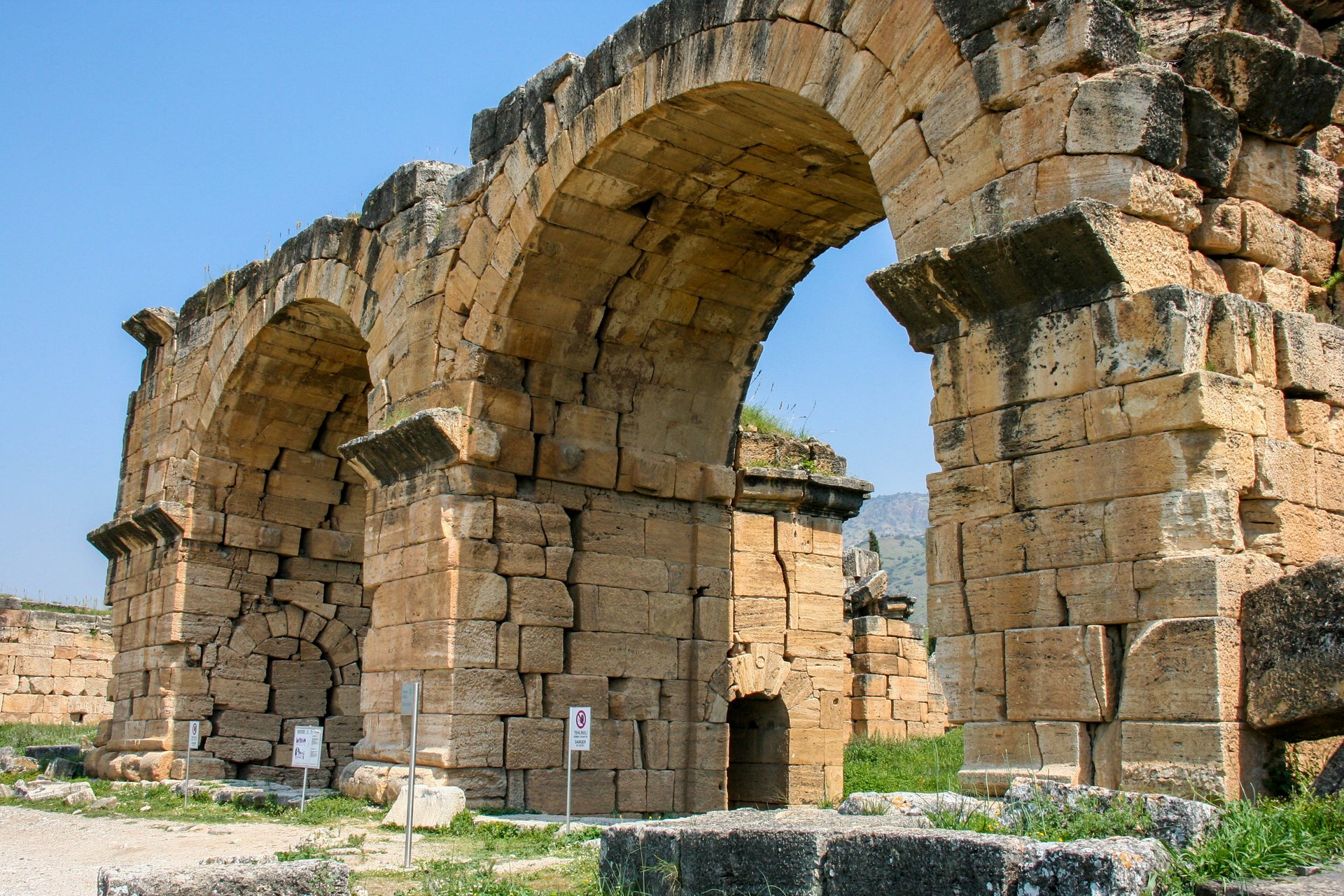 However not everyone was cured by the thermal springs. Part of the city is a huge necropolis with graves of every size.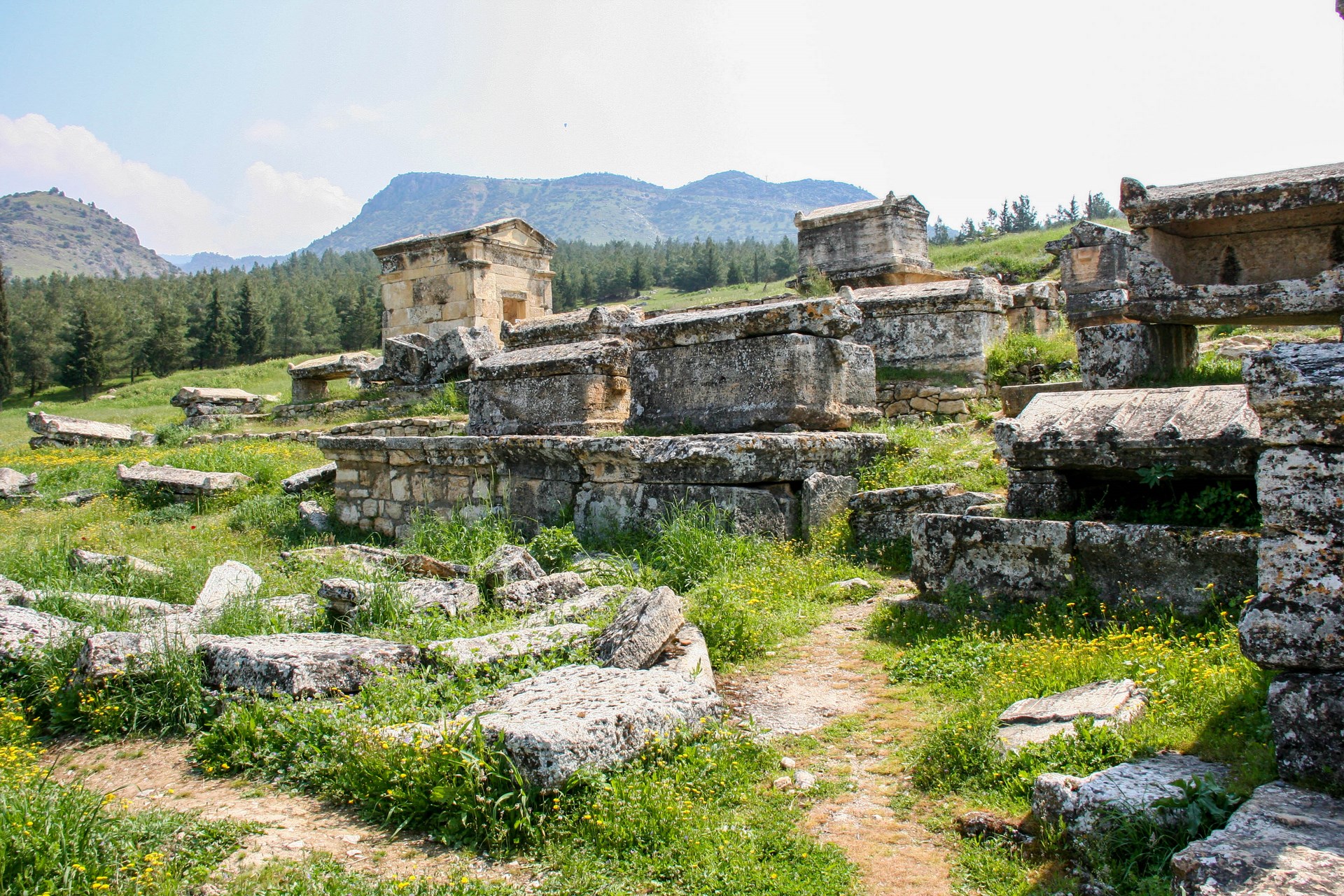 Remnants of an ancient church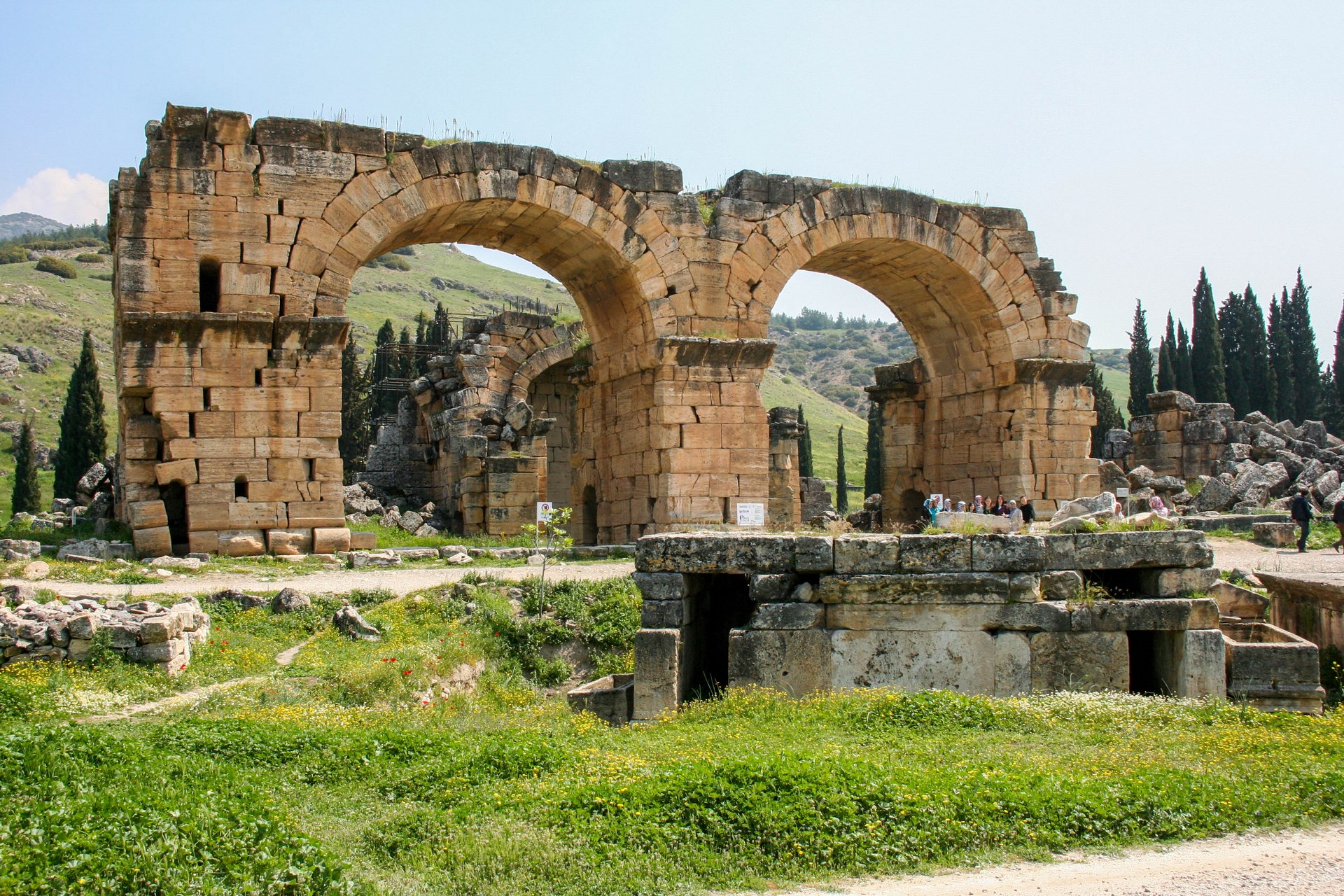 The marketplace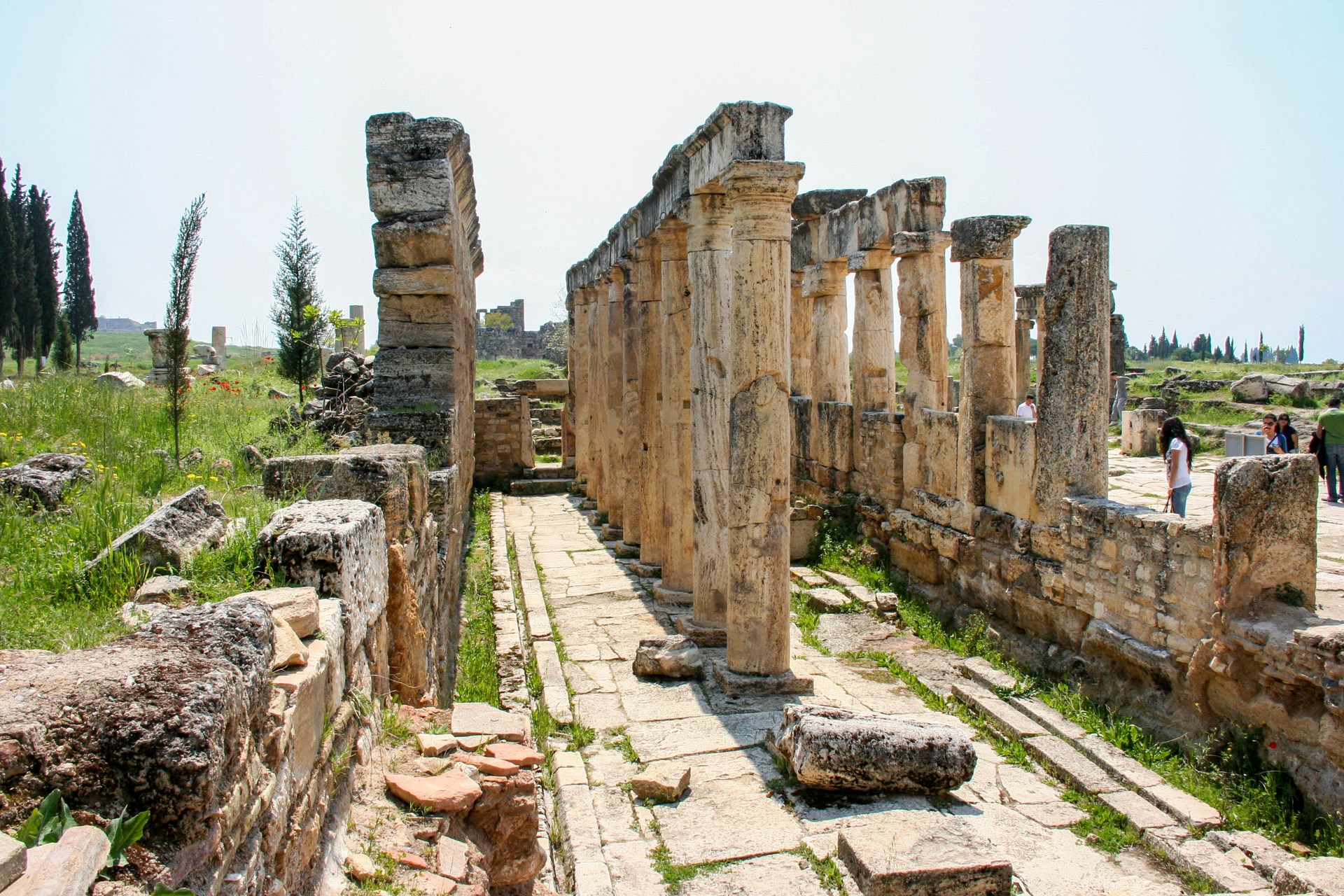 The ubiquitous theatre in every Roman city