After dilly dallying for a while, I finally pulled the trigger and bought myself a new cycle in April – the Polygon Bend R2
It is a gravel bike, which according to me, is the only type of dropbar bike that is suited for riding in and around Mumbai (for non cycling folks, gravel is a type of racing bike with fatter mountain bike tires).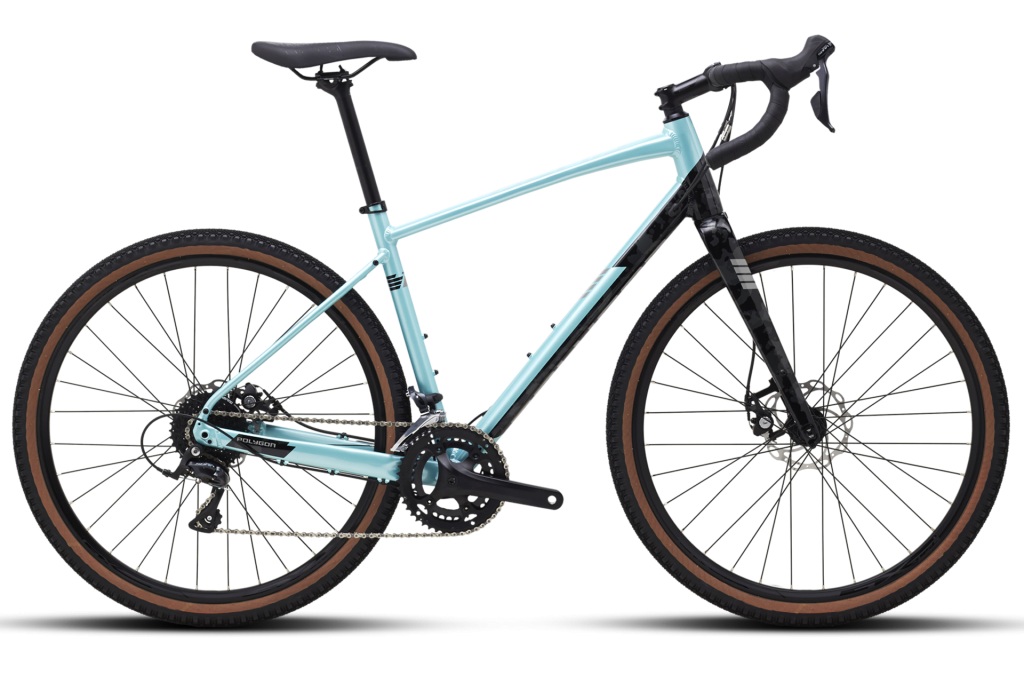 Roadies (road bikes) – racing cycles in normal people speak – have tires which are just 23/25/28 mm wide, and that too mostly slick, inflated to 100 psi pressure or more. Rides amazingly fast and good on smooth unbroken roads, of which there are exactly 2 in Mumbai. They feel jarring and somewhat risky on all other Mumbai roads, with its broken, uneven and incomprehensible road surfaces.
(which is why all roadies ride on practically a single road to South Bombay and back everyday)
Hybrids and mountain bikes can handle all the rough stuff Mumbai roads can throw at them, but they struggle a bit on pace, compared to the roadies' aerodynamic form. I have ridden my Scott Subcross J1 hybrid for 7000+ km in the past 1.5 years, but I was coming up against the speed limiter. It was becoming difficult to keep up with cycling friends who upgraded to roadies. Additionally, the aluminum body (fork) has always fatigued me, with the vibrations from the handles making hands numb over longer rides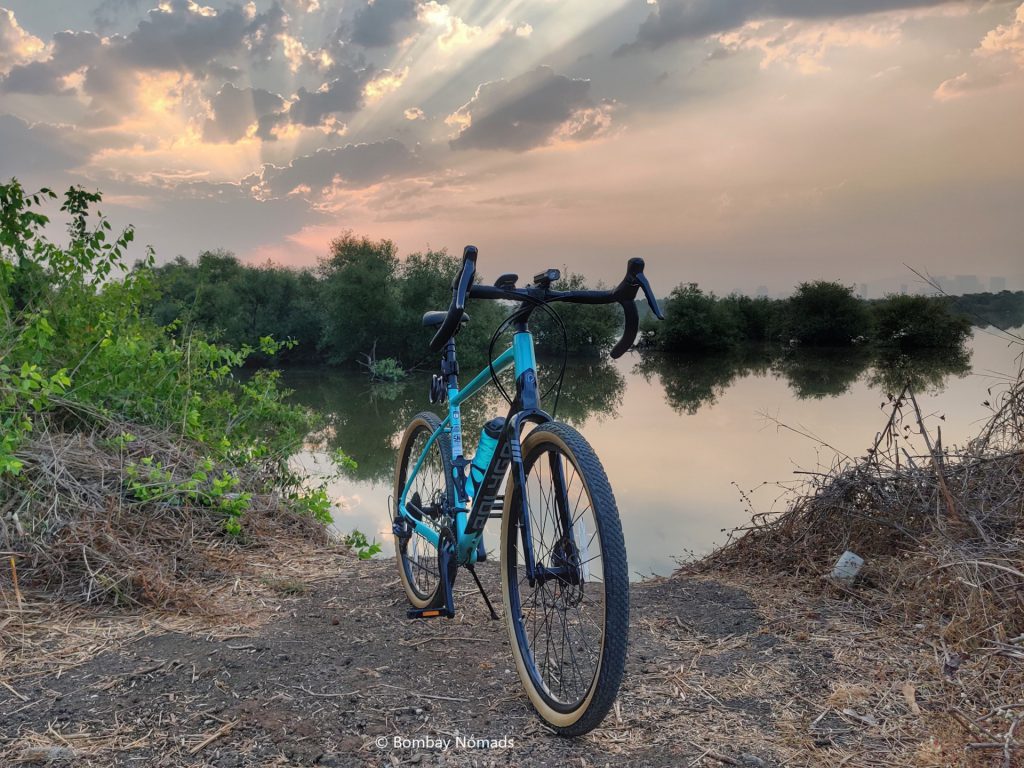 So began my search for a gravel bike, which was faster, but also a bit more pliant and comfortable. And of course, the cheaper the better. I had 2 ways to go about a comfortable bike – find a bike with a carbon fork – or a steel one. Both carbon and steel damp vibrations better than aluminum. Steel frame bikes are less common, with a lot of the bigger brands like Giant or Scott not carrying any.
I found only the Marin Four Corners (MFC) as a probable steel choice for me. I had my eye out for MFC for a while now. It is a proper tourer bike with a comfortable geometry, 3×9 Sora geartrain and nice 42mm tires. The wide range of gears made it a great climber, while the Shimano components made the bike very well specced. At about INR80k, it was just at the upper end of my budget. But steel bikes are heavy and this one was 14 kgs, almost mountain bike levels. Also, for some reason, my size 57 wasnt in stock (lower sizes were available)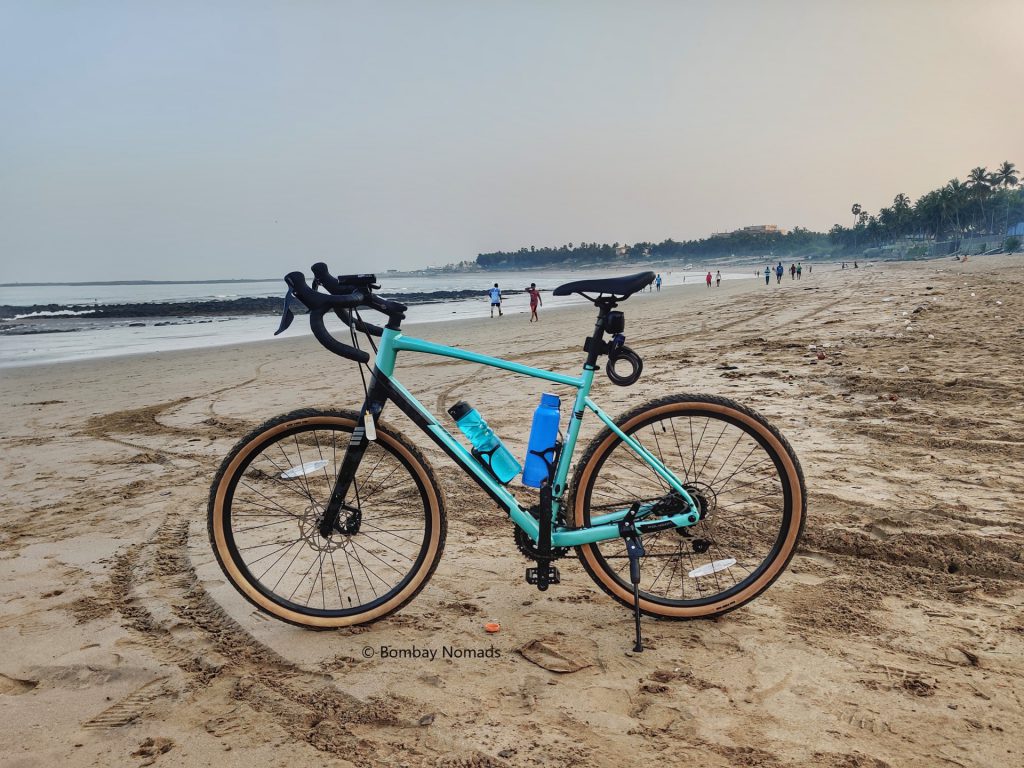 Gravel bikes from major manufactures were too expensive, always above the INR 100k mark. The Polygon Bend R2 is a new entrant, and like its other products, Polygon has priced their the Bend R2 well. It offers an aluminum frame with a carbon fork, Sora 2×9 gearset, mechanical disc brakes and 47 mm tires for about INR 80k. Among other brands, only Bergamont offers a comparably priced Grandurance 3 gravel – but without carbon fork or Sora drivetrain!
I came across a post on Facebook by Prasad Bagwe (Wheels and Pedals) where he said he had fresh stock of Polygon Bend R2s, and reached out to him. He confirmed could get me a L size one. I tried out the M size model in his store and it felt really good. Placed an order and 4 days later I was picking up my spanking new teal-and-black gravel bike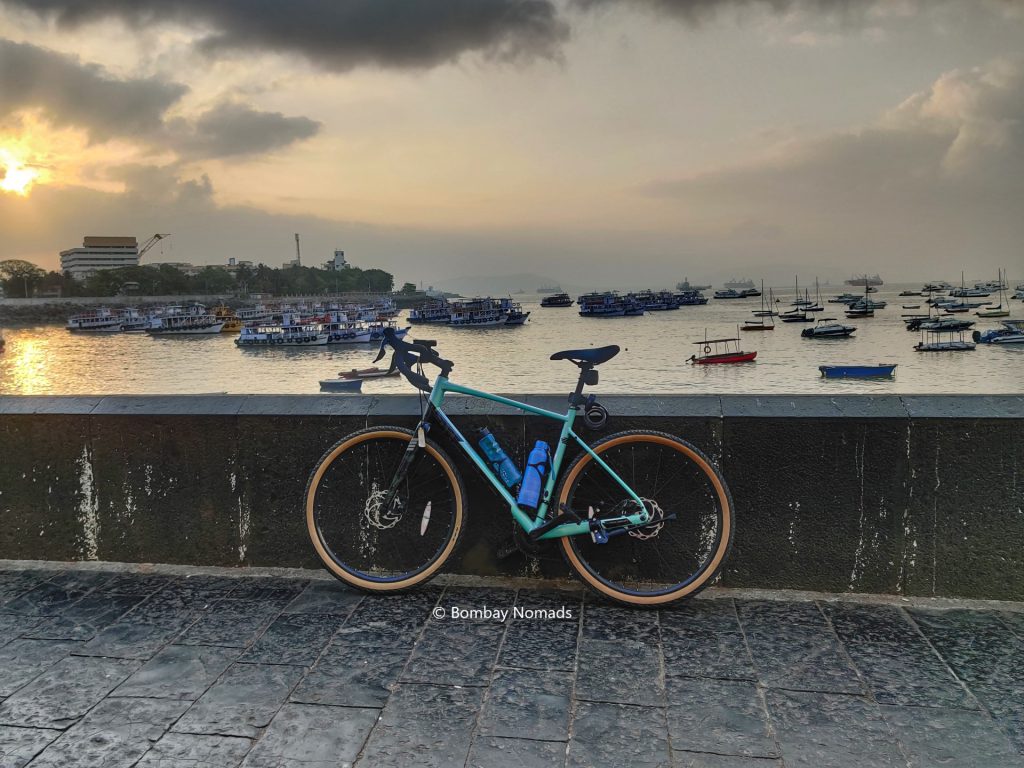 I have done 1000 km on it so far in 2 months. It is not a lot, but then these are summer months and we aren't doing any long weekend rides. It is definitely faster than my Scott Subcross, and I find myself cruising at 25 kph without much effort. It is also much more comfortable to ride, due to a combination of carbon fork + fatter tires + thick tapes on the handle. It can handle anything that Mumbai roads can throw, and I dont have to worry about road conditions when I am headed outside of Mumbai too. I have even done a proper trail ride on it (unfortunately included a fall, but no injuries)
I faced one major irritant with the front derailleur, which was a result of incorrectly loading the cycle into my car's boot when I took delivery. The front refused to shift onto the bigger ring, so I was stuck riding in 1×9 mode for a week. When I finally took it back to Prasad, he fixed it in 2 minutes. It has been running super smoothly since then and overall I am completely smitten by this bike. As rains arrive, I have gotten full coverage mudguards installed and now I am ready for monsoon rides !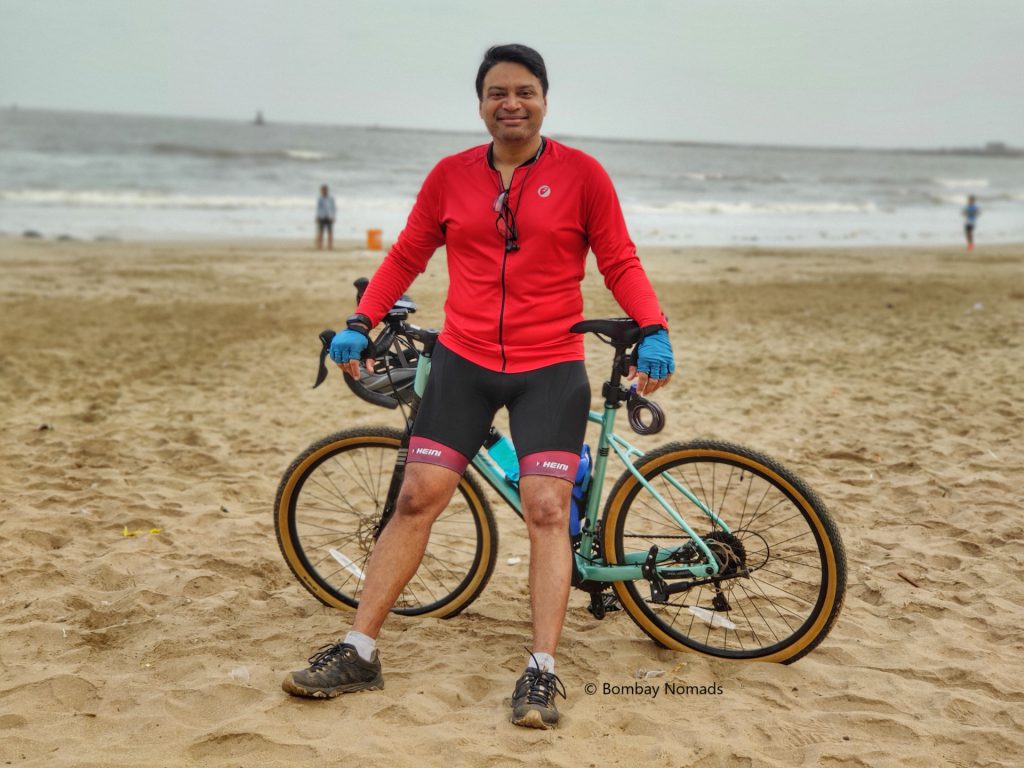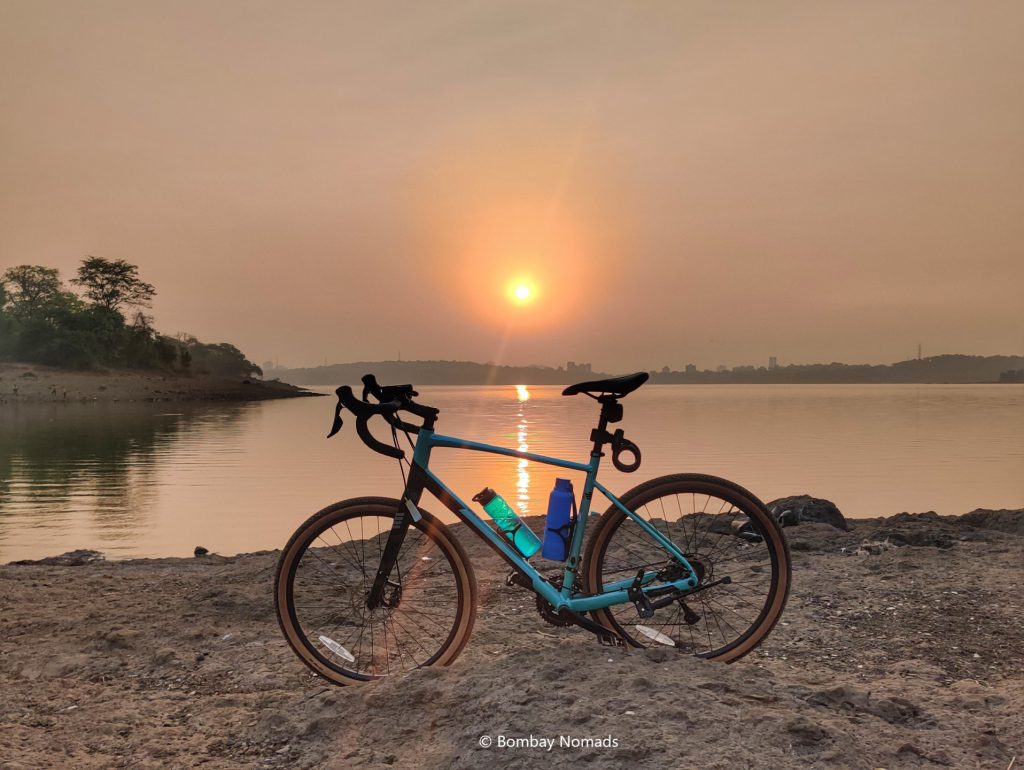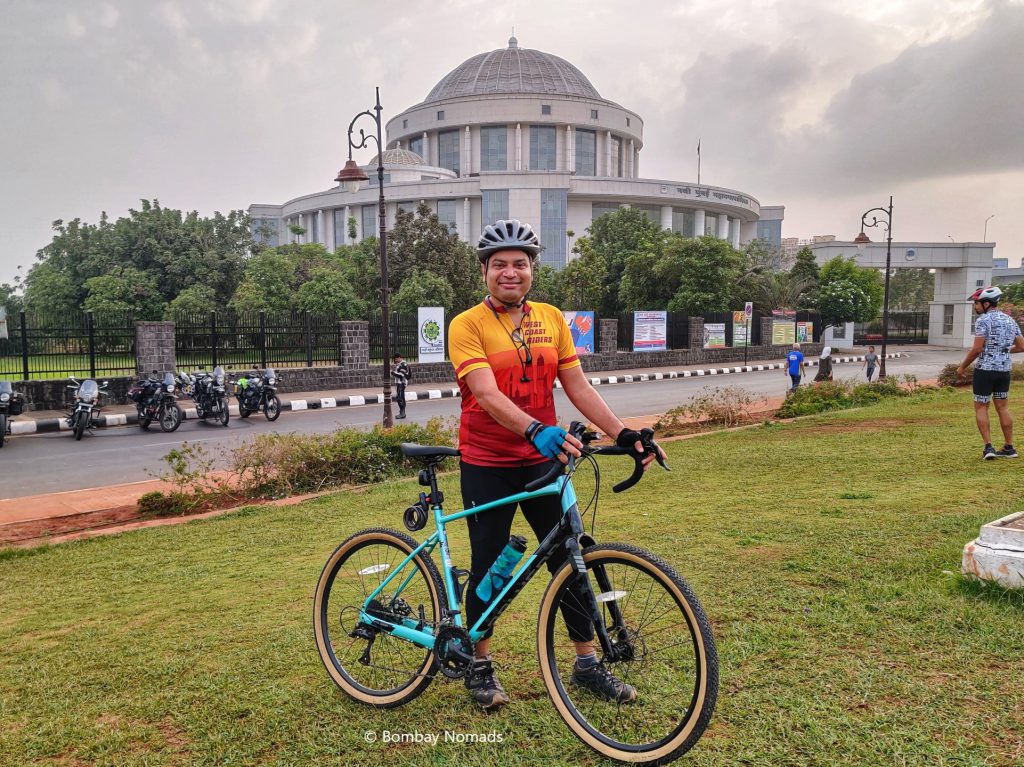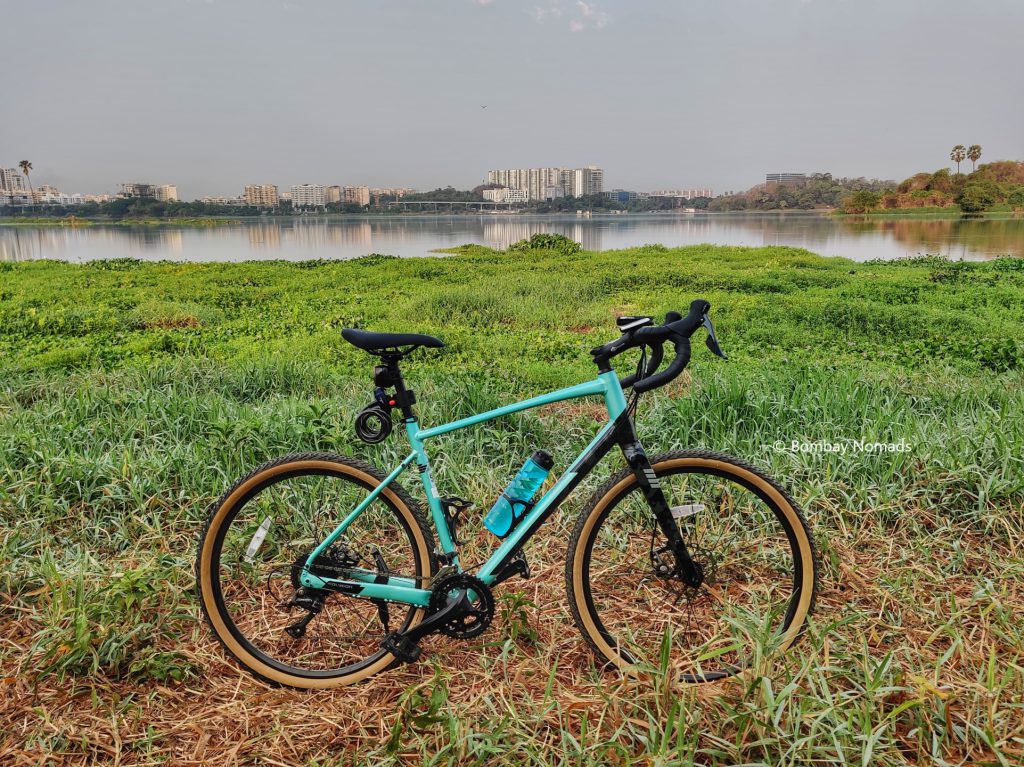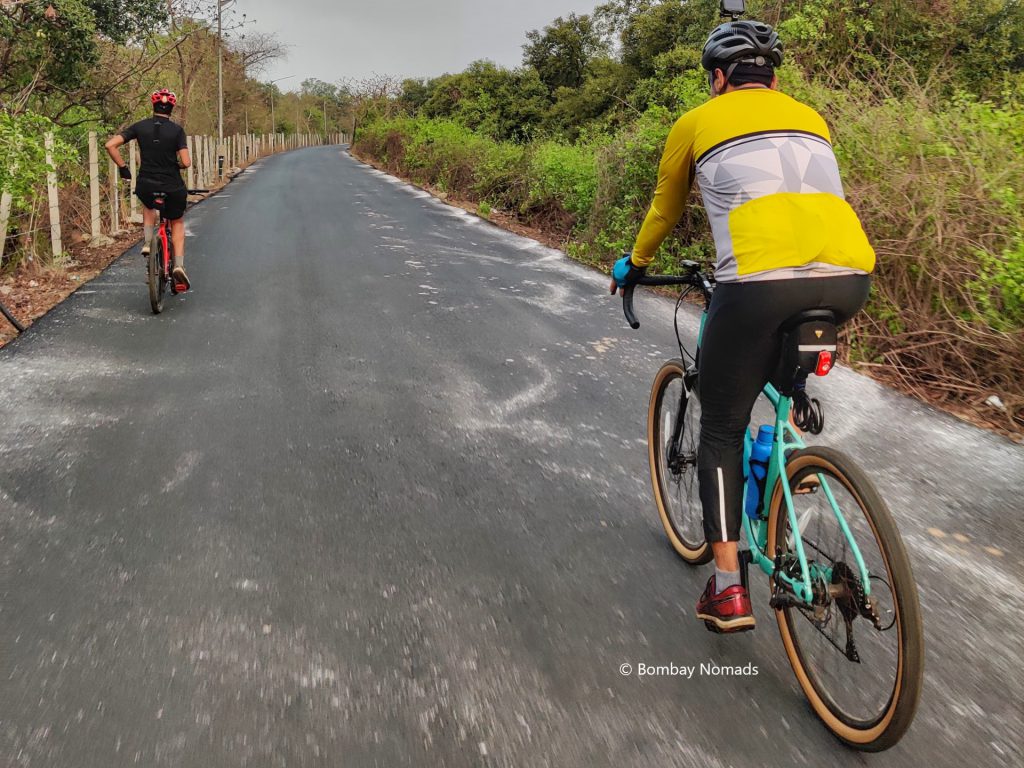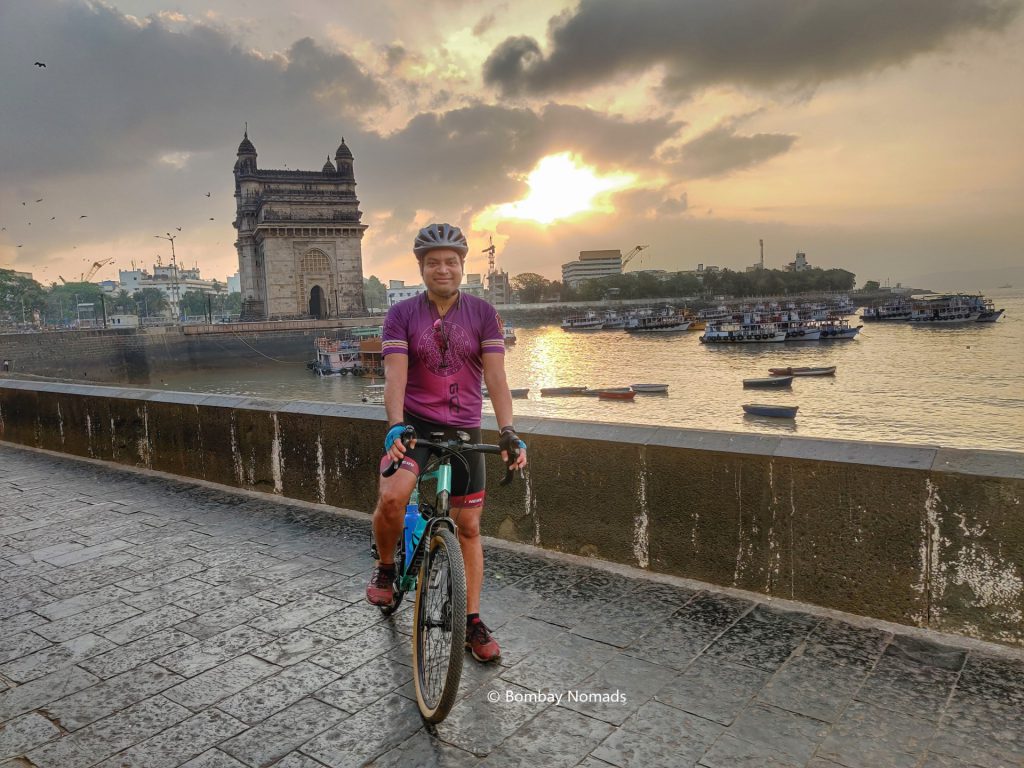 The official product page https://www.polygonbikes.com/product/road/bend-r2/